About Us
HEY THERE, WELCOME TO OUR FAMILY STORE 
We are glad that you have taken the time to look at our store. 
We promise you that you would not be disappointed! 
WHO ARE WE?
This Store is not your typical store.
We are an ever growing family business based in Puerto Rico that decided to give back to the community in the best way they know how. Many good apparel and accessories store in Puerto Rico have been seen to have to close their business for good in the island due to rising Tax contributions the Puertorican government imposes on small to large businesses. What makes this worst is that due to COVID-19 many people have decided to turn to online shopping for the sake of their health and safety and because of this According to Business Insider "Retailers like : Stein Mart, Men's Warehouse, Lord & Taylor, Microsoft, GNC, JCPenny, Victoria's Secret, Nordstorm and SEARS amongst other well known retailers are planning to close their doors in 2020" (For More Info on this click here). This spontaneous mass retail store shut downs is what is known as "The retail Apocalypse"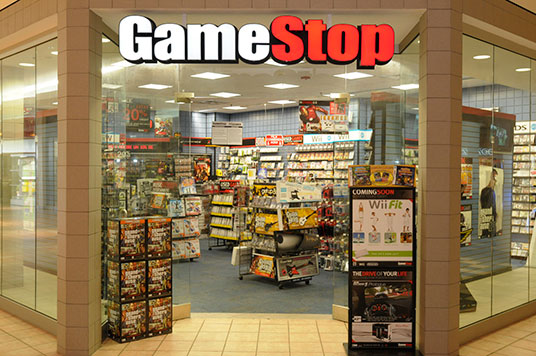 This is because it has become so easy for small businesses to promote and sell their products through social media platforms and e-com platforms like Shopify and Wix that make online shopping secure for everyone. While some businesses haven't caught on to this new rising trend or are trying to incorporate their old (non-working) methods to today's new methods. Every day businesses like this one are opening up and provide top quality products to their customers thanks to the help of E-com platforms.
So, Why Us?
Not only are we an online store that focuses on what the Puertorican community likes, but we are breaking down barriers many businesses have put up around Puerto Rico and not allowing the people to enjoy high quality products without having to spend a ridiculous amount of money due to the heavy taxation the Puertorican Government imposes on all goods sold on the island or simply because they don't want to do business with P.R. period but consumers island wide still get teased with social media ads and promos only to find that shipping or services are not available for their area.
Well we said "To Hell with that" as a true Puertorro himself "Samuel del Busto" founded this small online company as an extension of his father "Hector del Busto's" business. This all started when Samuel wanted to expand his father's construction business to new heights when he found out that there are dedicated platforms out there that thrive on helping businesses like his father's. So he created constructorask.com. Samuel was able to turn almost 15 years of his father's hard work to build his construction company to what it is now and scaled it to something much bigger in a span of 15 weeks. Now Constructora SK has built a reputation in the US and it is only getting bigger from there.But, this was still his father's business and Samuel wanted to grow something that he could call his own while still helping his father grow in the process. 
That is when Familia SK / SK apparel was born. Inspired by his father's brand name Constructora SK ("SK" standing for Samuel & Kelvin "Samuel's younger brother"). Samuel decided to stay true to his family roots and grow a family business that he can leave for his children and future generations to come while still being able to provide high quality products to everyone around the world, especially his home island.
Our Mission
We are dedicated to helping our local rising stars build a name for themselves by creating and selling custom made merchandise at affordable prices they can promote to their fans and help make our family even bigger.
Stores all over the world are bumping their prices up and forcing consumers to pay more and more than they used to.
Well, unlike the conventional sellers, we don't operate with many physical stores with high rent, wages and distribution overheads. We have our own warehouses. There are no agents involved in the procurement process. For the rest of the operations until the dispatch of the products, we have in-house departments. That is how we eventually are able to cut the unnecessary costs out and pass that benefit on to our customers. 
By sticking to online business, we are able to provide our quality products to our customers at almost a 70% discounted rate than what you find in most retail stores. The other good thing about it is that even though we have a set inventory number for all of our products, once inventory runs out but we still see that our customers want more of it. It is much easier to provide "out of stock" merchandise to people since we partner with many Print on Demand manufacturers to have our products delivered straight to you as the customer rather than having to wait for our next re-stock which can take months to process.
We Believe in Privacy and Security of Information
Look we get it, putting your information on the internet can be scary. Which is why Samuel went through great lengths to have experts encrypt the checkout process for him so that when you make a purchase, your info stays secured from data breaches and it will only be used for that one time. This is coming from a person who was skeptical himself of even putting his First Name on an online store checkout. But as times change so do we, Samuel found that with enough work and effort he could be able to provide an online store front that provides the best products at the best prices at the best convenience.
Remember to follow us to keep up to date with all the curated deals and coolest products online!
 Happy shopping!
15-20 day shipping
Due to COVID regulation and the holidays right around the corner, shipping providers are getting swamped with delivery orders. Rest assured that we are working on reducing the shipping times for our deliveries.
20% off your first purchase
Use discount code NEWFAM20 at checkout and get 20% off your first purchase.
Follow our Influencers on Social Media
Find our influencers on social media and get to use their discount codes every time they publish a new post.